My Cristmas Quilt 2002
This Quilt was made together with all GOF friends and not
only the members from the QuiltersClub.

The Nikolaus Cake (my square) is a original one.
I bake three of them every year at December 5 for Nikolaus Day (Dec 6).
One goes to my husbands department in his Hospital;
the second goes to my sons High School;
the third is for my daughters primary school.
I have a lot of work baking them (about 6 hours) but the result is fantastic!!!

Merry Xmas in (most) all languages
Vrolijke Kersttmis
Sarbatori Felicite
Joyeux Noel
Tin Hao Nian
Froeliche Weihnachten
Felice Natale
Kinga Shinnen
Glad Julen
Ichok Yilara
Feliz Natal
Chrustovjna Wesloych Swiat
Glaedelig Jul Veselele Vanoche
Felice Pascuas
Sretan Bozic
Buon Natale
Boldog Karacsonyi Unnepeket
Merry Christmas
God Jul
Glaedelig Jul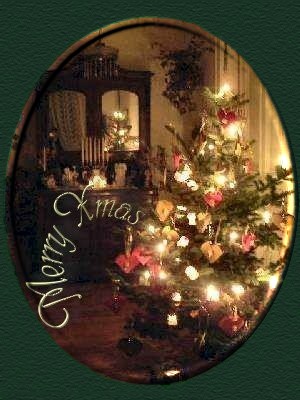 Midi: Merry Christmas from John Lennon


Foto made by me using a Fuji FinePix 4700zoom and is my original Christmas Tree



Blinkie by Patty












Updated: 07/17/2003
50 Christmas Squares from GOF members