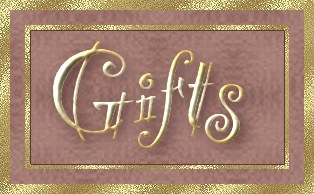 !!! Happy Birthday Mrs Gill - October 1, 2002 !!!
This is our First square for you:

Pass-A-Square game

It was a lot of work and we almost got crazy doing it but the result is fantastic.
It was our first experience in working together (17 members) in the same graphic.
Hope you will like as much as we had fun doing it.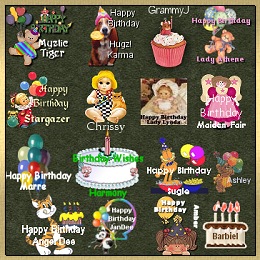 Barbiel's Birthday Quilt (2002)

Barbiel's 15th Anniversary Quilt (2003)

Barbiel's Birthday Quilt (2003)

Barbiel's 16th Anniversary Page (2004)

Barbiel's 16th Anniversary Quilt (2004)

Barbiel's 50th Birthday Quilt (2004)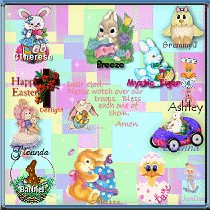 Easter Pass-A-Square 2003